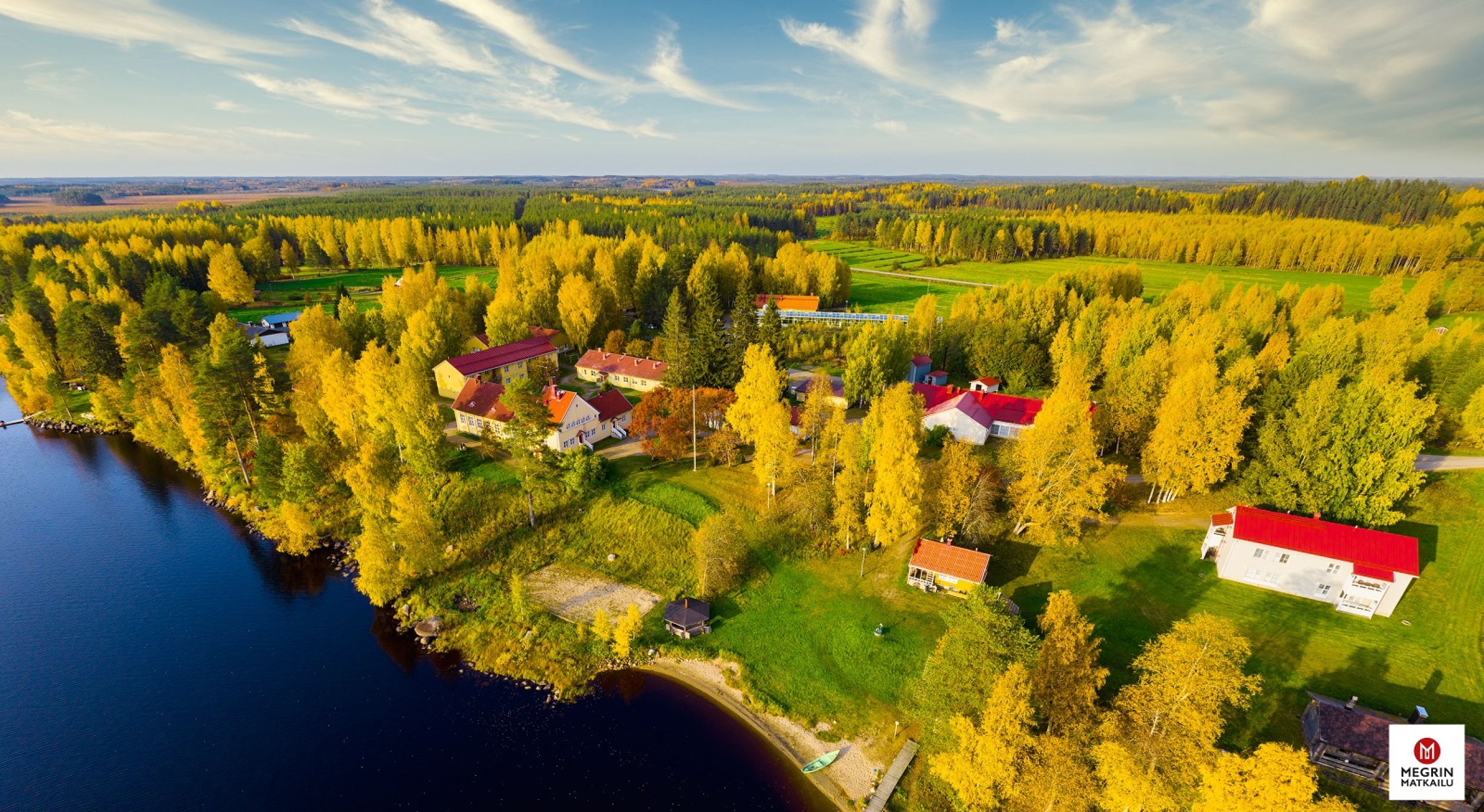 Apartment accommodation on the shores of Lake Mekrijärvi
Accommodation facilities
There are three accommodation buildings at Mekrijärvi Saga Parki: Mäntylä, Leppälä and Haapala (extra accommodation space also available in Koivula restaurant).
Mäntylä is located closest to the shore, next to the smoke sauna. It contains eight one-person rooms and four two-person rooms, giving a total of 16 beds.
Leppälä, located just next to the main building, has two floors. The building contains four apartments each with six two-person rooms, giving a total of 48 beds.
Haapala is located just behind Leppälä. Haapala has three apartments, two four-person rooms and one three-person room (pets allowed). This adds up to a total of 22 beds.
All apartments contain a kitchen, showers, toilet and TV.
Entire apartments can be booked, not individual rooms.
Group bookings or stays longer than one night
Are you planning a trip with a group (need for three or more apartments) or do you need accommodation for a longer period of time, e.g. because of work. Please contact us through our contact form http://megri.fi/en/contact  inquiring about availability and accommodation offer.
Come stay on the shores of the beautiful Lake Mekrijärvi