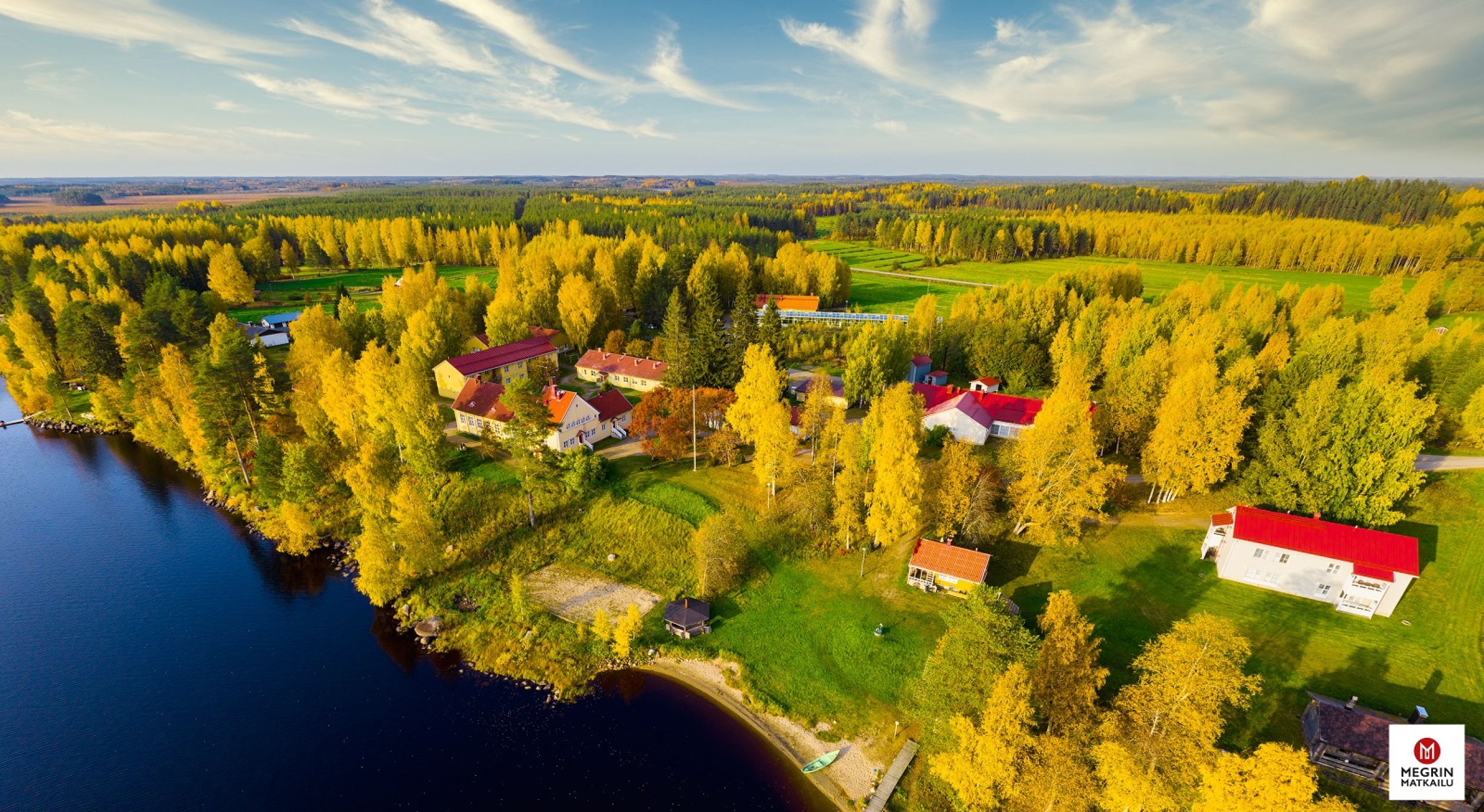 Accommodation facilities
There are three accommodation buildings at Megri: Mäntylä, Leppälä and Haapala (extra accommodation space also available in Koivula restaurant).
Mäntylä is located closest to the shore, next to the smoke sauna. It contains eight one-person rooms and four two-person rooms, giving a total of 16 beds.
Leppälä, located just next to the main building, has two floors. The building contains four apartments each with six two-person rooms, giving a total of 48 beds.
Haapala is located just behind Leppälä. Haapala has three apartments, two four-person rooms and one three-person room (pets allowed). This adds up to a total of 22 beds.
All apartments contain a kitchen, showers, toilet and TV.
There is also a accommodation in the Koivula restaurant: a comfortable apartment with two bedrooms, a living room and a kitchen, located right on the shore.
This gives a total of 4 beds. The beds are new and of good quality, and have been praised by guests.
Notice
: Undefined property: stdClass::$not_found_message in
/home/atflow/sites/dataflow/megrinmatkailu/web/blocks/travelProductListCabins/travelProductListCabins.view.php
on line
25
View also these