Haapala 37-39 - A Dormitory for 6 person
Haapala 37-39 - A Dormitory for 6 person
Yliopistontie 4, 82900 Ilomantsi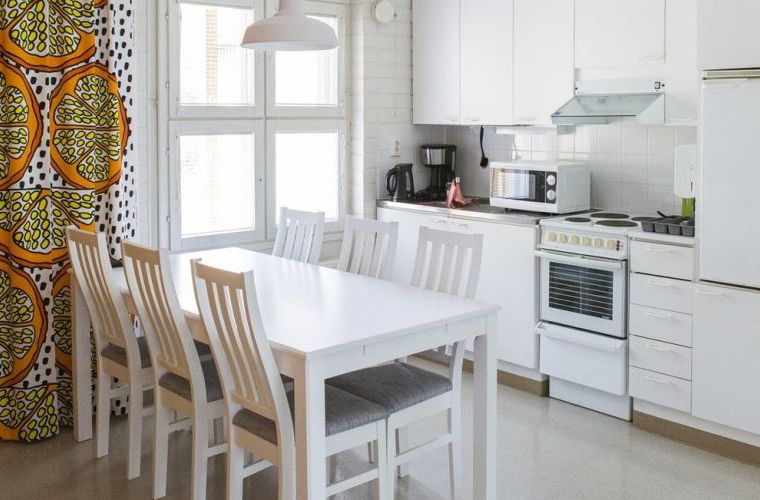 ---
Haapala 37 - 39, dormitory for six, 3 double bedrooms, 6 beds.
The dormitory has a kitchen for six people, 3 bedrooms and 2 toilets/showers.
There are good outdoor routes in the area and the shore of Lake Mekrijärvi is a great place to swim, also safe for children. As an additional service, you can book a heated beach sauna.
Facilities
Pets allowed

No smoking

Shared toilet

Shared bathroom

Fridge

Coffeemaker

Cooking possibility

Travel cot and high chair on request

Microwave

Electric oven

Dinnerware

Shower

Electricity

Electric stove

Electric heating

Electric lighting

Beach

Electric kettle

Bedclothes (towels at an additional cost)

Toilet
Distances
Distance to airport:

71 km

Distance to train station:

64 km

Distance to bus station:

14 km

Distance to nearest store:

14 km

Distance to nearest ski slope:

47 km

Distance to nearest ski trail:

0 km

Distance to border crossing point:

89 km

Nearest border crossing:

Niirala
from 240€
Yliopistontie 4, 82900 Ilomantsi